Hair supplement: men's wig
80% of men are sooner or later affected by androgenetic alopecia, in other words, baldness.
This state is not always easy to accept, and there are many solutions to improve your daily life. If it happens to you after 50, like half the male population, it may seem normal to you and you accept it without a problem. But if you start to go bald between 20 and 30, you may want to remedy this, especially when the hair loss is due to chemotherapy.
The wig is then an essential accessory in addition to medical treatment, which will give a natural effect to your hair. It is unfortunately very difficult to stop hair loss, even impossible, or else with a very restrictive treatment, Minoxidil. The best solution, especially if you do not want to have a hair transplant, is the men's hair supplement, also called a man's wig or men's wig hair.

The different models of hair supplements for men: for whom, for what?
Androgenetic alopecia does not translate in the same way in men and women. Men lose their hair on the forehead and on the top of the head. Often a crown of hair remains on the sides and back of the skull. This is why there are hair supplements specially designed for men. You will choose yours according to your lifestyle and the shape of your tonsure. Natural wigs are worn discreetly, and are hair accessories that allow you to change your head. Your hair technician will allow you to find a custom wig that will give a very natural effect to your hair. Synthetic wigs are very common in people with baldness in particular.
The different bases of hair prostheses
The base in polyurethane, micro skin or thin skin: this is the most used base because it perfectly matches the shape of the skull and can remain in place for several weeks thanks to a hair glue. In addition, it is the most resistant over time. The frontal line being more visible with this base than with the others, it is preferable to wear the fringe. It is not suitable for athletes who sweat a lot or those who suffer from dermatosis, because it lets the scalp breathe.
The lace base, tulle base, French lace or Swiss lace: this is the most discreet base that allows any type of hairstyle, because the front line is undetectable. It is perfect for athletes or those who are allergic to hair glue because it can be clipped onto the remaining hair. On the other hand, it is fragile, because the very fine nylon tulle can tear. Great care must, therefore, be taken.
Mixed bases: they combine the breathable side of the tulle and the perfect support of the polyurethane. The shape of the mixed base to choose depends on your tonsure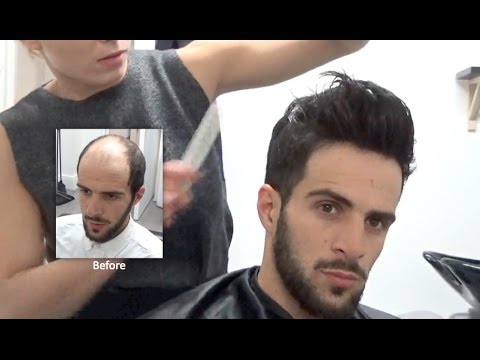 The different forms of mixed bases
There are three basic mixed forms:
the D-Lace which allows having an undetectable frontal line;
the O-Lace which offers perfect support;
the U-Lace which lets the scalp breathe.
Natural hair or synthetic hair wig
You can choose wigs made of natural hair (human hair wig) or synthetic fibers. The former is soft in the touch, but deteriorate quickly despite careful maintenance. The seconds are more resistant, but their rendering is more artificial. Synthetic fiber wigs are known to be effective heat resistant hair supplements. In all cases, your wig allows you to find medium long hair, unless you want a short wig, which is up to your personal choice.
The hair institute: your privileged partner
You can order your hair supplement on the Internet, buy it in a specialized institute or have it made to measure. In all cases, it is best to seek advice from a hair specialist who can advise you and show you how to put your hairpiece on.
The choice of your hair supplement
It is not clear what type of hair supplement will suit you. You can request a hair check-up from a hairdresser specialized in a hair institute.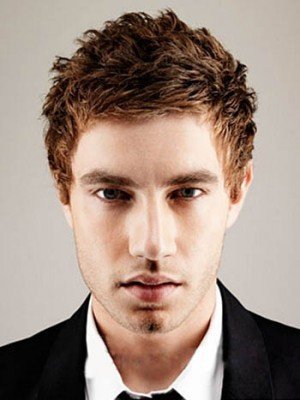 The fitting of your hair prosthesis
At first, the fitting of your man wig should be done by a professional. He will show you the different steps to follow and how to clean your hair supplement.
Haircut
For your wig to go unnoticed, it must be in harmony with the rest of your hair. Your prosthetist hairdresser will suggest the haircut that best suits your case. Your hair loss problems will be quickly forgotten when you discover your new hairstyle. Wigs for women are also very effective.